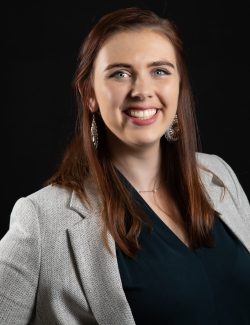 Andrea Wilsman
Andrea Wilsman specializes in Financial Solutions. Andrea guides individuals and families to a secure financial future. She empowers Jennings clients to discover their vision of a successful future and design a path to financial success.
Andrea has developed and implemented Mindful Money Method; a program that turns debt into wealth using tools like one on one coaching and state of the art software developed to enhance success.
Andrea graduated from MSSU Joplin with a Bachelors in Health and Science and a minor in Marketing. Andrea started her career in the medical field as a Respiratory Therapist working at University of Missouri Hospital and at University of Virginia in Charlottesville, VA. After obtaining her Masters Degree in Business Management and Economics, she returned to Central Missouri to raise her family. Working the frontlines through the pandemic, Andrea has firsthand knowledge of how devastating things like Medical bills can be to a family, emotionally and financially.