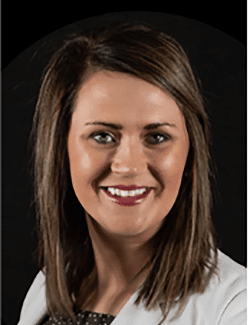 Ashley Wall
Agency Manager & Licensed Agent
Ashley Wall serves as Client Relations Specialist.  She graduated from Western Illinois University with a bachelor's degree in Agriculture Business.  After graduation, she spent the next ten years working in many leadership roles including Safety Specialist, Colleague Development Manager, and Territory Operations Manager for one of the world's largest agricultural food processing companies. Ashley has a great deal of experience with Human Resources and Employee Benefits.  She has a rooted agriculture background and strong passion for the business industry.
She is a member of the National Association of Health Underwriters. NAHU is the largest association for Health Insurance Brokers. Since moving to the lake area, she has become involved in Day Break Rotary, Young Professionals of the Lake and is a member of the Lake Ozark Marine Dealer's Association. Ashley appreciates and is truly passionate about getting involved and giving back to the communities in which she lives and works.
Having strong ties to the Lake area, Ashley and her family moved from Central Illinois following her husband, Scott's career advancement.  Scott and Ashley are the proud parents of two little girls. Ashley is excited to live and work at the Lake of the Ozarks and enjoys the opportunity to work with so many great businesses.