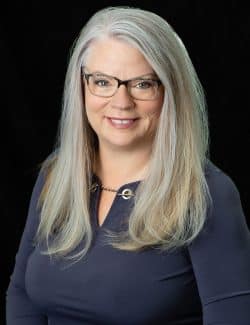 Becki Jennings
Owner
Becki Jennings is the owner of Jennings Insurance Group. The agency opened in June 2011, after she returned to Missouri from Boise, Id, where she lived for 20 years and raised her two daughters.
Becki began her career in the insurance industry in 2007. She remains focused on senior benefits, including Medicare Health Plans, Annuities, Life Insurance, and Employee benefits.
Becki is passionate about her clients and works to introduce legislation to help Medicare beneficiaries and clients in the State of Missouri. She is a member of the National Association of Benefits and Insurance Professionals, where she serves as Legislative Chair for the Central Missouri Chapter. Becki joins them while they remain on the front lines, lobbying in Washington DC for brokers and their clients.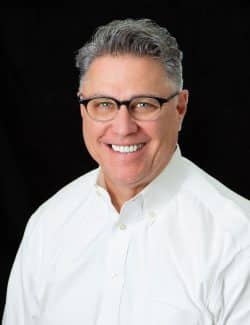 Burke Anglin
FINANCIAL PROFESSIONAL
Burke Anglin started in the financial services industry in Sacramento, California in 1988 with Northwestern Mutual. He moved into a field leadership position while in Sacramento in 1994. Over the next 20 years, Burke continued to serve in various leadership positions in the Financial Services industry with major multi-billion dollar companies. He has held various certifications including General Securities Representative, General Securities Principal, Registered Representative as well as Investment Advisor Representative. While most of his career he was focused mainly in agency development, delivering financial products through career distribution channels, in this season of his career, he is focused and dedicated to bringing peace of mind and security to the clients that he works with and serves every day. Working with his clients has become the most rewarding part of his career. Burke has been married to Karen for 44 years. They have five daughters and 23 grandchildren. They love living in the country and entertaining all the moving parts of a very busy family.
Chelsea Witt
Director of Employee Benefits
Chelsea Witt specializes in employee benefits and individual health coverage. Chelsea graduated from Central Methodist University with an Associates Degree. She also has Business Management and Marketing education from William Woods University and State Fair community college. Prior to joining Jennings, Chelsea held administrative management positions. Chelsea's desire is to create lifelong clients and plans to expand her skills as she continues to gain experience in the insurance industry.
Chelsea has two passions, her family and her music. She stays busy with her husband, and her little boy and baby girl; along with her music. Chelsea is the agency "ROCKSTAR". She is a member of the band Old Soul Savage and can be found performing most weekends at local venues.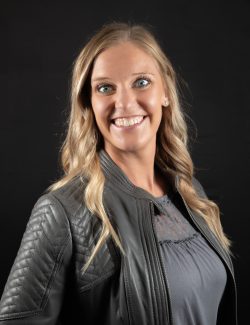 Keely Gaherty
Licensed Agent
Keely Gaherty specializes in individual and group health insurance, including Medicare, the Marketplace, health sharing options and employee benefits.
Prior to joining the Jennings team, Keely was the Admissions Coordinator at a senior living community in Dubuque, IA. During her tenure at the senior living community, she met many people who did not have the proper insurance coverage when they suffered a catastrophic event. Knowing she is able to find the best possible coverage at an affordable price is what drives her.
In her free time she enjoys her dogs and boating on Lake of the Ozarks with her husband, Jason and their friends.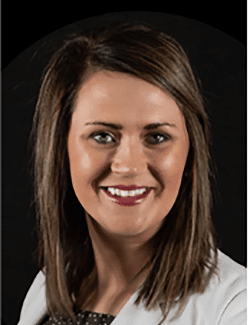 Ashley Wall
Agency Manager & Licensed Agent
Ashley Wall serves as Client Relations Specialist.  She graduated from Western Illinois University with a bachelor's degree in Agriculture Business.  After graduation, she spent the next ten years working in many leadership roles including Safety Specialist, Colleague Development Manager, and Territory Operations Manager for one of the world's largest agricultural food processing companies. Ashley has a great deal of experience with Human Resources and Employee Benefits.  She has a rooted agriculture background and strong passion for the business industry.
She is a member of the National Association of Health Underwriters. NAHU is the largest association for Health Insurance Brokers. Since moving to the lake area, she has become involved in Day Break Rotary, Young Professionals of the Lake and is a member of the Lake Ozark Marine Dealer's Association. Ashley appreciates and is truly passionate about getting involved and giving back to the communities in which she lives and works.
Having strong ties to the Lake area, Ashley and her family moved from Central Illinois following her husband, Scott's career advancement.  Scott and Ashley are the proud parents of two little girls. Ashley is excited to live and work at the Lake of the Ozarks and enjoys the opportunity to work with so many great businesses.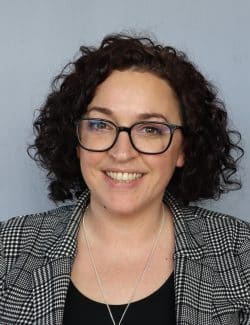 Kylene Jay
Legacy Planning Coordinator
Kylene is a vital part of your client experience. As Legacy Planning Coordinator, she will walk you through the process of creating your Will and Trust. She is an excellent administrator of these valuable documents.
In her personal time Kylene can be found attending her daughter's concerts and festivals, and when there are no band opportunities, you can find her camping, floating one of Missouri's beautiful rivers, or simply being home and enjoying life.