At Jennings Insurance Group, we contract with many companies, but we work FOR our clients.
We pride ourselves on the products we offer, our level of service and on the principles our company was founded on and continues to use.
We want you to see a difference when you use Jennings and hope to be partnered with you for years to come.
Let us show you the difference personal attention makes in helping you choose the right policies and learning to take full advantage of them each time they're needed.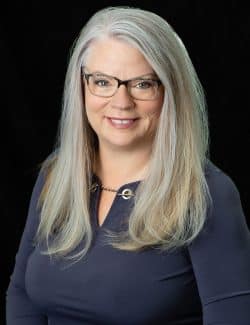 Becki Jennings
Owner
Becki Jennings is the owner of Jennings Insurance Group in Osage Beach, MO. The agency opened in June 2011, after she returned to the lake area from Boise, Id, where she lived for 20 years, raised her two daughters and started in the insurance industry in 2007. Her agency focuses on senior benefits, including Medicare Health Plans, Annuities, Life Insurance, and Employee benefits.
Becki is passionate about her clients and is currently working to introduce legislation to help Medicare beneficiaries in the State of Missouri. She is a member of the National Association of Health Underwriters, where she serves as President for the Central Missouri Chapter. NAHU is the largest association for Health Insurance Brokers. Becki joins them while they remain on the front lines, lobbying in Washington DC for brokers and their clients.
Becki is proud to call Lake of the Ozarks home. She has been enjoying the Lake since she was a young girl and loves the sound of the boats on the water first thing in the morning, and a leisurely sunset cruise at the end of a great day.
Becki's success is largely due to her community involvement and is active in the Lake Area Chamber of Commerce where she co-chairs the central Missouri Women Inspiring Women's conference. Additionally, after working as a Lake Race committee member from the beginning.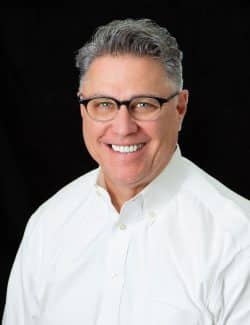 Burke Anglin
FINANCIAL PROFESSIONAL
Burke Anglin started in the financial services industry in Sacramento, California in 1988 with Northwestern Mutual. He moved into a field leadership position while in Sacramento in 1994. Over the next 20 years, Burke continued to serve in various leadership positions in the Financial Services industry with major multi-billion dollar companies. He has held various certifications including General Securities Representative, General Securities Principal, Registered Representative as well as Investment Advisor Representative. While most of his career he was focused mainly in agency development, delivering financial products through career distribution channels, in this season of his career, he is focused and dedicated to bringing peace of mind and security to the clients that he works with and serves every day. Working with his clients has become the most rewarding part of his career. Burke has been married to Karen for 44 years. They have five daughters and 23 grandchildren. They love living in the country and entertaining all the moving parts of a very busy family.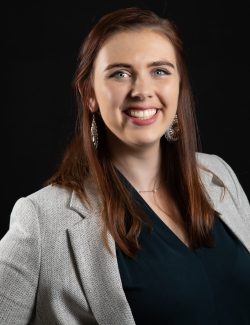 Andrea Wilsman
Andrea Wilsman is our Director of Marketing and Public Relations for the Jennings Agency. Andrea graduated from MSSU Joplin with a Bachelors in Health and Science and a minor in Marketing. Andrea started her career in the medical field as a Respiratory Therapist working at  University of Virginia in Charlottesville, VA. After obtaining her Masters Degree in Business Management and Economics, she returned to Central Missouri to raise her little boy out on their farm south of the lake.
Chelsea Witt
Chelsea graduated from Central Methodist University with an Associates Degree. She also has Business Management and Marketing education from William Woods University and State Fair community college. Prior to joining Jennings, Chelsea held administrative management positions. Chelsea's desire is to create lifelong clients and plans to expand her skills as she continues to gain experience in the insurance industry.
Chelsea has two passions, her family and her music. She stays busy with her husband, and her little boy and baby girl; along with her music. Chelsea is the agency "ROCKSTAR". She is a member of the band Old Soul Savage and can be found performing most weekends at local venues.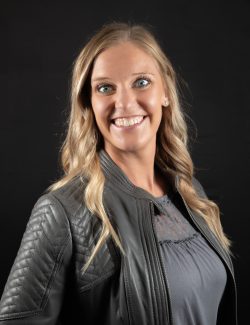 Keely Gaherty
Keely Gaherty specializes in individual and group health insurance, including Medicare, the Marketplace, health sharing options and employee benefits.
Prior to joining the Jennings team, Keely was the Admissions Coordinator at a senior living community in Dubuque, IA. During her tenure at the senior living community, she met many people who did not have the proper insurance coverage when they suffered a catastrophic event. Knowing she is able to find the best possible coverage at an affordable price is what drives her.
In her free time she enjoys her dogs and boating on Lake of the Ozarks with her husband, Jason and their friends.