At Jennings Insurance Group, we contract with many companies, but we work FOR our clients. We pride ourselves on the products we offer, our level of service and on the principles our company was founded on and continues to use. We want you to see a difference when you use Jennings and hope to be partnered with you for years to come. Let us show you the difference personal attention makes in helping you choose the right policies and learning to take full advantage of them each time they're needed.
Becki Jennings
Owner
Becki Jennings is the owner of Jennings Insurance Group in Osage Beach, MO. The agency opened in June 2011, after she returned to the lake area from Boise, Id, where she lived for 20 years, raised her two daughters and started in the insurance industry in 2007. Her agency focuses on senior benefits, including Medicare Health Plans, Annuities, Life Insurance, and Employee benefits.
Becki is passionate about her clients and is currently working to introduce legislation to help Medicare beneficiaries in the State of Missouri. She is a member of the National Association of Health Underwriters, where she serves as President for the Central Missouri Chapter. NAHU is the largest association for Health Insurance Brokers. Becki joins them while they remain on the front lines, lobbying in Washington DC for brokers and their clients.
Becki is proud to call Lake of the Ozarks home. She has been enjoying the Lake since she was a young girl and loves the sound of the boats on the water first thing in the morning, and a leisurely sunset cruise at the end of a great day.
Becki's success is largely due to her community involvement and is active in the Lake Area Chamber of Commerce where she co-chairs the central Missouri Women Inspiring Women's conference. Additionally, after working as a Lake Race committee member from the beginning, she now serves as a member of the Lake Race Board of Directors.
Burke Anglin
FINANCIAL PROFESSIONAL
Burke Anglin started in the financial services industry in Sacramento, California in 1988 with Northwestern Mutual. He moved into a field leadership position while in Sacramento in 1994. Over the next 20 years, Burke continued to serve in various leadership positions in the Financial Services industry with major multi-billion dollar companies. He has held various certifications including General Securities Representative, General Securities Principal, Registered Representative as well as Investment Advisor Representative. While most of his career he was focused mainly in agency development, delivering financial products through career distribution channels, in this season of his career, he is focused and dedicated to bringing peace of mind and security to the clients that he works with and serves every day. Working with his clients has become the most rewarding part of his career. Burke has been married to Karen for 44 years. They have five daughters and 23 grandchildren. They love living in the country and entertaining all the moving parts of a very busy family.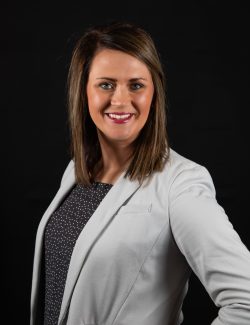 Ashley Wall
Ashley Wall serves as the Director of Employee Benefits.  She graduated from Western Illinois University with a bachelor's degree in Agriculture Business.  After graduation, she spent the next ten years working in many leadership roles including Safety Specialist, Colleague Development Manager, and Territory Operations Manager for one of the world's largest agricultural food processing companies. Ashley has a great deal of experience with Human Resources and Employee Benefits.  She has a rooted agriculture background and strong passion for the business industry.
She is a member of the National Association of Health Underwriters. NAHU is the largest association for Health Insurance Brokers. Since moving to the lake area, she has become involved in Day Break Rotary, Young Professionals of the Lake and is a member of the Lake Ozark Marine Dealer's Association. Ashley appreciates and is truly passionate about getting involved and giving back to the communities in which she lives and works.
Having strong ties to the Lake area, Ashley and her family moved from Central Illinois following her husband, Scott's career advancement.  Scott and Ashley are the proud parents of two little girls. Ashley is excited to live and work at the Lake of the Ozarks and enjoys the opportunity to work with so many great businesses.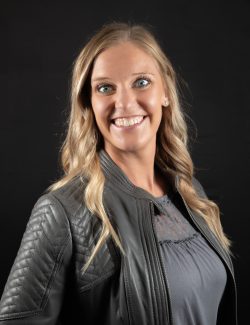 Keely Gaherty
Keely Gaherty specializes in individual and group health insurance, including Medicare, the Marketplace, health sharing options and employee benefits.
Prior to joining the Jennings team, Keely was the Admissions Coordinator at a senior living community in Dubuque, IA. During her tenure at the senior living community, she met many people who did not have the proper insurance coverage when they suffered a catastrophic event. Knowing she is able to find the best possible coverage at an affordable price is what drives her.
In her free time she enjoys her dogs and boating on Lake of the Ozarks with her husband, Jason and their friends.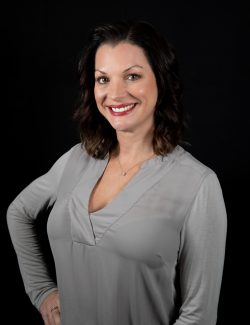 Jeanette Russell
Jeanette Russell specializes in Medicare Health Insurance and Employee Benefits. Jeanette has 14 years of experience in management and development of real estate in the Lake of the Ozarks area and is a long- time member of the National Association of Realtors.
After the loss of her brother, Jeanette became passionate about bringing peace of mind to her clients by guiding them through their options and helping to navigate through the process of obtaining benefits for both health and life coverage.
Jeanette attended Columbia College in Columbia, MO where she studied business and marketing. She participated in an internship in Washington DC and went on to pursue modeling in New York before returning to the Lake area to raise her family.
Jeanette has many hobbies including coaching basketball, boating, and rooting for the Kansas City Chiefs!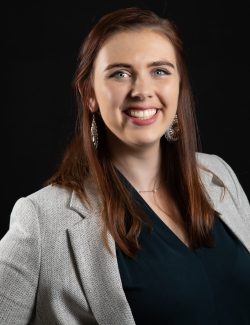 Andrea Wilsman
Andrea Wilsman specializes in Financial Solutions. Andrea guides individuals and families to a secure financial future. She empowers Jennings clients to discover their vision of a successful future and design a path to financial success.
Andrea has developed and implemented Mindful Money Method; a program that turns debt into wealth using tools like one on one coaching and state of the art software developed to enhance success.
Andrea graduated from MSSU Joplin with a Bachelors in Health and Science and a minor in Marketing. Andrea started her career in the medical field as a Respiratory Therapist working at University of Missouri Hospital and at University of Virginia in Charlottesville, VA. After obtaining her Masters Degree in Business Management and Economics, she returned to Central Missouri to raise her family. Working the frontlines through the pandemic, Andrea has firsthand knowledge of how devastating things like Medical bills can be to a family, emotionally and financially.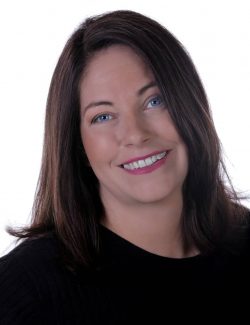 Amanda Stoecklein
OFFICE MANAGER
Amanda came to Jennings Insurance Group in the fall of 2019. She quickly moved from Receptionist to Office Manager. Amanda brings with her an extensive background in the legal field after working several years for attorneys in the Kansas City and the Lake areas. Attention to detail, her courteous disposition, and previous experience have proven to be a tremendous asset to Jennings. In her spare time, she enjoys time with her kids, hiking, swimming, and lake life!